Eastern Asia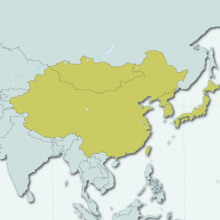 Several UCSF researchers work on issues related to HIV risk in China, studying populations at risk of HIV and other blood-borne infections, such as MSM and IDU.
The Malaria Elimination Initiative of the Global Health Group (GHG) works on malaria control in Korea, among other sites in Asia.
Some large research networks and clinical trials have sites in Eastern Asia. One such project examines the safety and efficacy of hepatitis B treatment for pediatric patients in Korea, along with other international sites. The International Research Registry Network for Sjögren Syndrome has sites in Japan and China.