South-Eastern Asia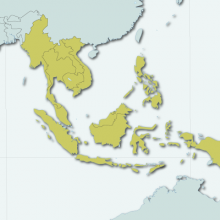 UCSF has a strong presence in South-Eastern Asia, particularly addressing prevention and control of infectious diseases. Notable projects in this region include research on health risks of sex workers and migrants in Cambodia and technologies to improve TB diagnostic services in Viet Nam.
Several projects address pediatric disease, such as the vascular effects of pediatric stroke in China and neurodevelopment of HIV-infected children in Cambodia and Thailand. Other HIV-related projects in Thailand examine the immunology of HIV infection, including neurological and central nervous system consequences of long-term infection with HIV.
As in other Asian regions, the Malaria Elimination Initiative of the Global Health Group works with counties in the region on malaria elimination.